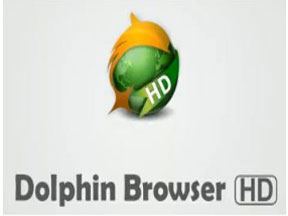 Android smartphones have really good browsers compared to other smartphones. They are the best replacements to the ones used on a desktop computer that is able to render flash and loads pages real fast. Android became better over time and improved on their system. Web surfing on Android is now even faster then when Android first started out as a mobile operating system.
Here are some of the best Android browsers that you can use on Android phones. There are choices that supports flash and those that do not. The Android browser choices listed in this article are some of the best out there.
Android 2.2 Browser
This Android 2.2 Browser is the default browser that comes with every Android device. Despite being a built in default browser, it is able to load flash objects, handle Javascript and has HTML 5 support. This browser started off with just simple web surfing ability but eventually evovled so much until it is even better then the big names that create browsers like Opera or Firefox. This browser supports multiple window browsing, which is not better then tabbed browsing since it requires you to switch between windows by accessing the menu all the time. At least it is better then nothing.
Dolphin Browser HD
Dolphin Browser HD is the best free Android browser you can ever find out there. It is even better then any browser created by major companies like Opera or Firefox. It has not only good graphic user interface and speed when it comes to web surfing even flash objects. Dolphin Browser HD supports add-ons and has a browser compatibiliy mode. This mode will make the Dolpin Browser appear as a desktop browser so that sites that do not support mobile devices will still load well.
This browser also uses the Google bookmarking sync feature so you can sync all your Google bookmarks to your Android smartphone. There is also a special feature called finger gestures. Swipe your finger from right to left across the screen with a tick and it equates to returning to a previous. The hand gestures feature also allows customization to your own movements..
Web surfing is very smooth and fast and you can do a double tap to zoom in and out. You can also pinch inwards and outwards to do a manual zooming. The browser will also rotate the screen to how you are holding the device, even if you are watching a youtube video. Videos from facebook are able to view right off like a real computer and you can flip the device and zoom in even further to see the whole video in landscape mode This experience is simply amazing which the iPhone is unable to do so without having to close the facebok page and start Youtube app.
Firefox 4 Mobile Beta 2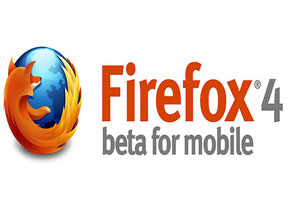 Firefox is favourite browser for desktop computers, but the Android version of Firefox is not very impressive. Not being able to render flash is a total disappointment by Mozilla. I don't understand why even the basic browser that comes with the device is able to do so yet Firefox is not capable.
The Firefox 4 Mobile is the final outcome derived from the prototype "Fennac", which does not impress us in the test launch trial. Firefox 4 Mobile is a very much souped up version with a smaller file size and a fast boot up. It also support add-ons, multi-tab browsing and bookmark synchronisation.
The menu is stashed away hidden to the left and the right side of the screen, so you have the view of the whole browser window. This concept is very similar to the Dolphin Browser HD, but the idea was there during the days of the beta "Fennac", I would say that the Dolphin Browser HD got the idea from Firefox. This Firefox 4 Mobile has a browser compatibility mode that will make the browser appear itself as desktop browsers like IE or Firefox or the iPhone's safari, desktop's Firefox . This is to because some websites may not load well on mobile browsers or they may even not load at all since they do not support Firefox Mobile.
Opera Mobile 10.1 Beta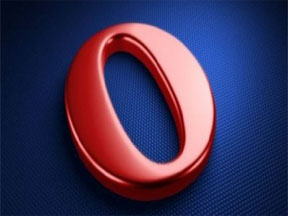 Opera makes some of the best mobile browsers for mobile gadgets be it Nokia, Windows Mobile or even portable game consoles. Opera Mobile can be considered one of the fastest browser with the best graphical user interface for a mobile device. The only let down is that Opera does not load flash.
The Opera Mobile is a fantastic browser for people on the go. Working class individuals often require a browser that can be used without a lot of aiming since it is difficult to hit the correct spot if your hand is always shaking and you are always on the move. It has a speed dial start up page, similar to many browsers like Chrome, Safari and Opera. There is a page with 9 icons that can be changed to your favourtie sites. You can set the links to your most frequently visited pages. Each time you run Opera Mobile, tap one of the 9 boxes and you will go straight to your favourite site.
The options for Opera Mobile browser are large and very suitable for big thumbs. Auto zomming of text can be done with a double tap on the screen and it will auto align the page so that all the text will fit on the screen itself. To scroll up and down, simply flick your finger up and down or press the the volume up and down button to scroll up and down for supported phone models.
Here's some of the best free Android browsers you can use on your Android device. I hope you everyone enjoyed reading this article.