Best budget gaming laptops 2012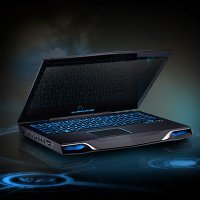 Choosing a best budget gaming laptops is not easy, more then often, we are unable to tell between the various makes and models out there and decide which laptop is really good. If you are a gamer, choosing the best budget gaming laptop that suits your budget is of top priority. In this article, I will complie all the best budget gaming laptops for the year 2012 so that you will know which laptops are worth your buck. I will update this article from time to time, so that fresh data will be available to readers out there.  What is important now as of the beginning of 2012, is that you need to look into a few key tech descriptions on the laptop.
*Note : Latest update.  i7 – Core 3rd Generation
Ivy Bridge Processors
This line up of laptops will be the latest Ivy Bridge proccessors which is even more advanced then the Sandy Bridge computers. If you think that finding a best gaming laptop is all about looking at i-series, you are terribly wrong. i-series has evolved to a 3rd generation. A simple way to identify will be to look at the CPU model number, it should being with a 3 and have 4 digits.
HP HP Pavilion dv6t-7000
This is one of the best budget gaming laptop out of the line up. It has a Ivy Bridge i7 core with a powerful Nvidia GT 630M graphics. Comes with a generous 1 TB hard disk. I will not mention the rest of the stuff like latest USB 3.0 ports etc. The best part of it all is that it comes with a Blu-Ray drive. Even though it is only able to burn normal DVD's, the Blu-Ray feature is only for Blu-Ray videos, I still think it is a great bargain. The whole system goes for less then $1000.
Acer M5 Acer TimelineU M5-581TG-6666
The Acer M5 laptops are affordable work horses, it packs in a powerful 3rd generation Intel Core_i5_3317U CPU and a impressive NVIDIA GeForce GT 640M LE graphics card. This laptop is actually supposed to be a slim model but it packs in a DVD drive in a single package. The total weight is 2.1 KG. For such a powerful system and it cost less then 1 thousand dollars. If you call that expensive, what is cheap?
Samsung Series 5 NP550P5C
There is a fleet of Samsung laptops known as the Samsung Series 5 Ultra. I have picked out one of the best out of the choices. This one is better then the Acer because it has a 3rd generation i7 CPU instead of an i5. Even though it uses a similar graphic card as the Acer model, the hard disk is slightly faster, a 7200 rpm hdd. For just approximately $900, this laptop comes with a sub woofer speaker. Don't expect a super strong bass out of a laptop, but it is better then nothing. This best budget gaming laptop does not come with a disc drive though, but you can make use of USB ones.
Lenovo IdeaPad U410
Lenovo computers are the trusted brand name for reliability and durability. However such computers come with a price. This computer is considered pricey since it does not come with an optical drive. But for a system that comes with a Nvidia video card for under 1 grand, it is quite a bargain. Unless you are a brand conscious person and will not take any brand less then Lenovo, I feel that the Acer and Samsung models are more worth the buy then this.
Second Gen i-core best budget gaming laptops 2012 Sandy Bridge
It is very easy to identify this based on the sticker.  You will see a split in the logo itself that reveals and image of CPU chips.  Another way is to identify the make and model of the CPU.  Second generation i-cores have 4 numbers as compared to the old machines.  I have personally walked around computer stores and had a huge shock to see that there are actually laptops having old technologies being more expensive then those with newer hardware.  I have written an article on new generation laptops.  Read about it here
Samsung Series 7 Laptop
This is a very new type of laptop that manages to squeeze in a 15.6 inch screen into a 14-inch body.  This makes the whole laptop a tad lighter but it does not hold punches when it comes to the technology packed into the package.  It comes with the 2nd gen i7 CPU, SO-DIMM rams a.k.a(Dual Channel rams), a generous 1 Terabyte drive, 15.6-Inch LED Anti-Reflective Display, packed with an AMD Radeon HD6750M (PowerXpress) Graphics.  This has gotta be the most powerful graphic card I have ever seen in a best budget gaming laptops.  And my you, this fucking beast is able to sustain a HOLY FUCKING JESUS 7.8 Hours of Battery Life.  That's is equivalent to a battery life of a netbook with the power of a devil bad ass rig.  And it sells for just around $1200.  This laptop really screws the life out of other brands out there and wins hands down.
Lenovo IdeaPad Y570
I am quite surprised that I can actually see Lenovo laptops priced at such a low price.  In fact, most Lenovo budget gaming laptops that I have come across will easily exceed 2 grand if it comes with a powerful graphics card.  But this particular range of Lenovo laptops comes with a 2nd generation i7 CPU, generous 8 Gigs DDR 3 rams, 750 Gigs of hard disk served with a jaw dropping jaw dropping NVIDIA GeForce GT555M with 1 Gig rams.  To further top it off, it packs in a JBL speakers system, which makes it a piece of gem worth getting for a price just over 1000 dollars.  What the hell.
HP Pavilion dv6 dv6t 15.6″Notebook
Apart from being good looking, this budget gaming laptop is different as compared to other HP choices out there by having the switchable graphics card. It comes with a powerful high end 1 Gigs RadeonTM HD 6770M and a lower grade graphics in one machine. If you are using it for office work, it will not activate the powerful graphics engine and allow you to have increased battery life. The powerful graphics chip allows using of internal memory to increase to a max of 4837MB total graphics memory which is more then an overkill for any high end 3D game.
It also comes with the latest super speed USB ports and beats audio for awesome entertainment on the go. The processor is an outstanding quad core i7 CPU with turbo boost that can jack the speed up to 2.90 Ghz. The price for such a rig is also stunningly reasonable. You can ask any geek out there if you doubt my recommendation on this laptop.
Asus N45SF
I will summarize this budget gaming laptop as a purchase and forget about any advance upgrading plans.  It comes with all the specifications maxed to the brim right out of the box. This Asus N45SF laptop comes with a 2nd generation i7 core with 8 gigs SO-DIMM rams.  SO-DIMM rams means that data can be transferred via both sticks of rams at once.  This will help to improve the whole system by a huge notch. It comes with a Nvidia GT 555M graphic card with 2GB memory for you to handle the most demanding games out there.  The disc drive that comes along with it is a Blu-Ray writer drive.  Not many laptops will come with this sort of drives.  It even comes with a sub woofer built onto its chassis.
Toshiba Qosmio X775 Q7272
This Toshiba Qosmio X775 Q7272 gaming laptop is hell of a bargain out there.  It uses a powerful i7 quad core 2.9Ghz CPU coupled with a Nvidia GTX 560M dedicated graphics chip which simply packs a punch this powerful that it will blow you away.  This rig also comes with a NVIDIA® Optimus Technology that allows you to adjust the graphic card so that it will tone down and use less battery life whenever you are using the laptop for work.  Such a beast rig for a price less then $1500 is simply unbelievable and out of this world.