Best Windows 8 Netbook Choices 2012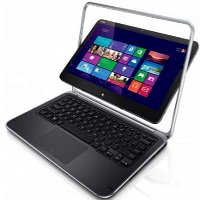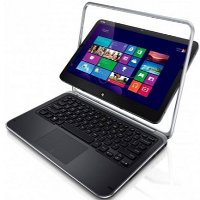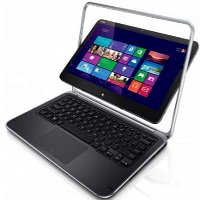 Here are some of the best Windows 8 netbook choices that will be worth your buck.  If you are tech savvy enough and know that getting the best Windows 8 netbook instead of one with Win 7, welcome to the club.
Aspire S7
Remember Acer leading the way in making netbooks that weighs around 1 kg. Back then there was the super light Acer Aspire timeline. Now Acer has come up with a S7 version which comes with a touchscreen and still able to maintain it's extremely thin profile. It uses a 2nd generation Corning Gorilla glass which is able to protect the netbook from knocks. It comes with a patented Dual Torque Hinge that will tighten when you push the display past the 100 degrees angle. This is so that the screen will not keep moving backwards until it is facing the sky as you tap on the touch screen since this laptop allows a full 180 degrees rotation. The keyboard comes with sensors to sense the ambience lighting and will adjust the backlight accordingly so the keys will be very visible wherever you are..
Vivo Tab Rt
The Vivo Tab RT is actually a tablet and not a netbook. But it comes with a detachable keyboard so it allows you to use it like a netbook as and when you deem fit. It runs on a Windows 8 RT operating system which is the lighter version of the Windows 8. Having a real Windows 8 OS running on a tablet means that you do not need to worry about Flash or Java that may be a problem on Android or iPad tablets. It is able to last 9 hours on its own and an additional 7 hours if you plug in the keyboard dock. The keyboard itself has a battery too. This device weighs only 500 grams with a 10.1 inch display. And hey.. It is lighter and larger than the new iPad.
Dell XPS 12
This Dell XPS 12 is a new concept in laptop design, maybe Dell can patent it before Apple steals its idea. LOL. The display itself is not like conventional laptops, but built on a swivel, this allows the screen to be rotated 360 degrees like a wheel. This feature is very suitable during presentation if you need to flip the screen to the audience all the time. The swivel design allows the screen to lie flat with the display facing up. This instantly transforms the Dell XPS 12 into a tablet. Dell uses carbon fibre which is more durable and stronger than the conventional plastic.
HP Envy 4
HP Envy 4 is an improved version of the older versions. It comes with a touchscreen instead of a normal one. There is no fancy eye candy on this one. But it's winning edge is a powerful i5 CPU and a Radeon HD 7670M graphics card. This is very rare in a netbook. Most netbooks will only provide Intel HD graphics.
Samsung Ativ
The Samsung Ativ is a tablet with a detachable keyboard dock. If you put those parts together, it becomes a netbook. What makes this Samsung Ativ special is that it comes with a S-Pen that is hidden in the tablet itself. You are able to write directly on the screen and this allows you to take notes really fast. It comes with mini HDMI ports for transferring the image into a larger screen. It even comes with MicroSD slot so that you can gain additional space. Getting this Samsung Ativ is like buying a even larger Samsung Note II
In this article, I have listed some of the Windows 8 netbooks that are best Windows 8 netbook choices that are worth taking a second look.