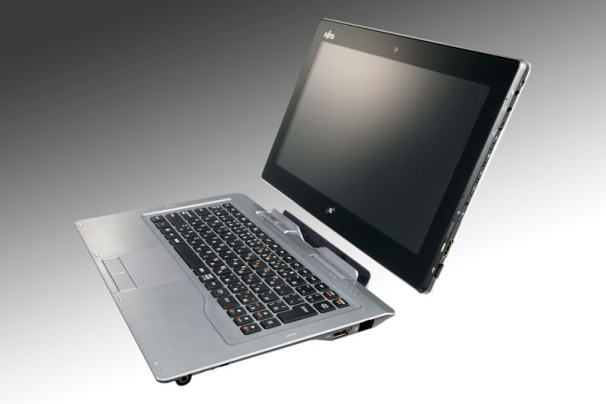 To buy tablets or laptops. If you are an executive that needs a computer on the go, there are two important factors to consider. Weight and form factor. With laptops getting thinner and tablets getting bigger, are you going to buy tablets or laptops?
The answer to this question is that you are going to buy neither. Opt for something called hybrids. There are laptops with detachable keyboards that instantly transform the whole laptop into a tablet. With the Blackberry putting his last dollar to bet that tablets will be gone in five years. Read the article here. It is pointless to jump in the fag and get something that will be worthless in future. So in case you are wondering why are tablets flooding the market in dirt cheap prices, this is your answer.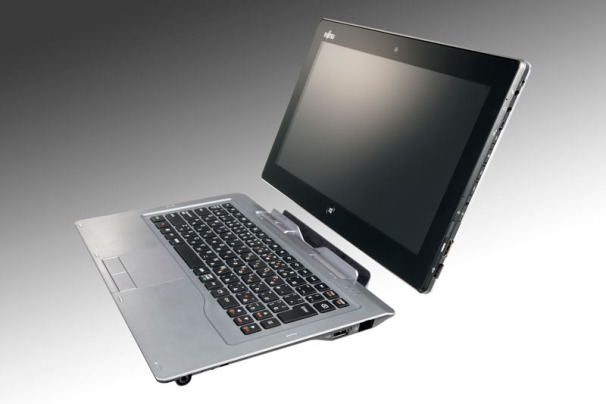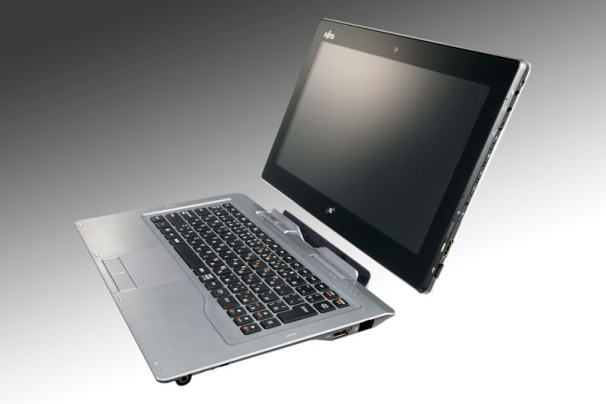 Convertible hybrids have been evolving silently over the years. One example of such hybrids that is classified under the first versions of the hybrids will be the Fujitsu Stylistic.
The example here has the power of a laptop and the portability of a tablet. It is not the best looking tablet around if you bring it out, because it will look like you are carrying a monitor around.
A much better improved variant will be the Acers Iconnia Follio. Comes with a Bluetooth keyboard and a docking station.
 But there will be other choices that are more advanced and improvised to be lighter. Such as the upcoming Microsoft Surface Pro.
What are the advantages of such hybrids?
1) The power of a real computer.
Unknown to a lot of less tech users, the processor in a tablet such as the iPad for instance, is no match to a laptop's computing power. Not even close. A lot of deception is put into place to mislead the consumers into thinking that the tablets like iPad or Samsung Note can be a replacement to a normal laptop.
Question to ask yourself : Why is it that a tablet cannot install software like Microsoft Office, Photoshop or play your PC games? This is because they do not have the computing power at all in the first place. And this explains why their battery life is at least 3 times more than a laptop.
2) USB ports.
Are you not bugged by the fact that tablets do not come with USB ports? This brings about a lot of inconvenience whereby you can simply connect USB keyboards and mouse. Why is there a need to purchase expensive Bluetooth versions of keyboards and mouse? Even though advanced Android tablets come with USB support, the support is strictly limited to just USB keyboard, mouse and hard disk. But in a real hybrid computer, you can connect everything from USB sound card to a USB 3D glasses.
3) System Upgradable
A hybrid computer comes with a real operating system, which means updates and should the computer become sluggish or run into errors, you can simply re-install the whole OS. You can never do that on a tablet. The most you can do is a factory reset which is not exactly a fresh installation. Besides, how many system upgrades do you see in a tablet a few years down the road? The iPad probably gets a few iOS upgrades here and there. But hybrids get the same amount of updates as you will see on a normal laptop or PC.
All these recommendations are not exaggerating the specifications of such hybrids. I kid you not. These hybrids are so powerful as compared to the iPad or Galaxy tabs that you can do more than the average tablets. Gaming wise, you have to be realistic, such hybrids come with Intel HD graphics, which will allow you to play 3D games, but you cannot expect super smooth performance unless you drop the quality to the lowest in the game settings.
If you are wondering to buy tablets or laptops? Go for such hybrids. But then again, be very careful when you choose hybrids. There are plenty of models out there that look like laptop but with hardware of a tablet. Be warned and exercise caution when making a choice. Always look for keywords like Intel i5, Intel i3, Intel i7 and you won't go wrong. If nothing is listed, or you see text such as Nvidia Tergra, it means it is a hybrid built with a tablet's specs. Avoid Atoms as well as they are slower Intel CPUs.