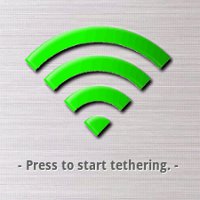 Android and iPhone cell phone users will have a list of their most favorite cell phone apps. There are tons of Android and iPhone cell phone apps in the market out there, but only a handful are really actually worth downloading. In this article, I will list all the cell phone apps that I find are a must get for all Android or iPhone cell phone users.
Wireless Tether For Root Users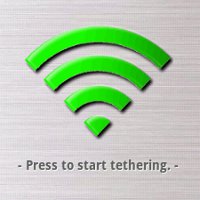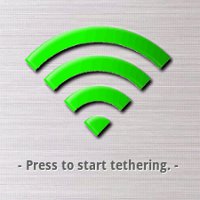 This is the best cell phone app you can ever ask for as an Android user. This cell phone app allows you to transform your Android phone into a wireless router. It comes complete with features like changing of channels, setting of passkey and even Mac ID filtering. The only condition is that you must be using a rooted Android phone.


Wired Tether For Root Users
http://code.google.com/p/android-wired-tether/
Most users that are holding to newer Android cell phones won't need this app. It is unless your phone does not come with the kernel that supports wired tethering will you then need to install this app. Else, this app is practically useless since recent Froyo builds have the drop down menu that will ask you if you wish to choose between tether or file sharing.


Palringo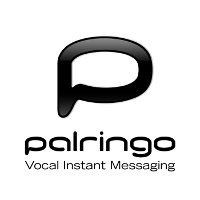 I love this cell phone app for its outstanding ability to function as a full replacement to a push to talk device. With this cell phone app, you can create chat channels that is quite similar to those days where we used to chat in IRC. But it is a more advanced version that supports voice and images. You can push a option and speak right through it. All the friends and guest in the chat room will be able to hear you. This is the best solution for students who cannot afford a walkie talkie and yet need a medium to convey instructions to team members when they are in a project. Best of all, this cell phone app supports almost every single device from Windows Mobile, Nokia, Blackberry, iPhone, Linux, Mac, Windows desktop and Android. Seriously, is there any thing it does not support? Oh.. by the way, this cell phone app is free.


Dolphin Browser HD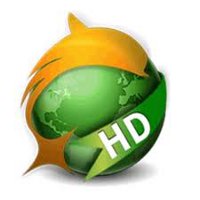 Dolphin Browser HD is one of the best cell phone app for Android, it is also one of the browsers that supports flash. Bookmarks and settings are stored on the left and right ends of the browser that will not be revealed. You can touch and hold on to the screen and drag your finger left and right to hide or show the toolbars at the side. This browser also allows users to download theme packs so that you will have the browser that best suits your personality. This cell phone app also allows users to install a bookmark plugin that will store all your bookmarks in the SD card itself. Therefore making it easy for users to backup and insert the bookmarks in.


Advance Task Killer
Android has a odd issue of starting apps that you did not even run and these apps do not shut down after you have exited from the cell phone app. But this is probably the concept of how Android works where by it will start some of the most commonly used apps first when the device is not in use to reduce the amount of waiting and lag if certain programs need to be loaded in an instant.


DSP Manager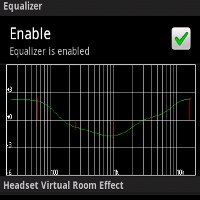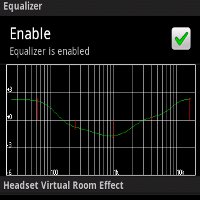 This cell app is equivalent to the "equalizer" in most modern music players. But this app does magic by being able to apply equalizer effects to every app that plays sound. It does not only limit it's audio enhancement to just playing music. The effect will be pretty obvious if you hook up the phone to its earphone jack and have sound played through a Hi-Fi system.  You will need to copy the file over to the SD card and extract it using an app that is able to work with Zip files. Then navigate through the folders =>system=>app=>DSPManager.apk


Astro File Manager
How can a smartphone do without a file browser? The Astro File Manager cell phone app is a simple no frills file browser that does not have a a very nice graphical interface, but it does the job of browsing the file directory well.
This is another file manager cell phone app. But it has a more appealing graphical interface then the Astro file manager. If you hate a file manager app that is dull and boring like Astro, get this ES file explorer. But I seem to have some difficulty tring to read the file names. I believe this is just a my own problem and not the issue of the app.


CPU Tuner (Cyanogen mod)
Don't be mistaken that I am recommending the CPU tuner cell phone app that requires purchase, this is actually the free version created by Cyanogen. Do a search that includes the name Cyanogen and you will get a listing of a free CPU tuner. It has the same full suite of features that comes with the paid version. I wonder if it is just a pyscological barrier but this cell phone app don't seem to be very effective in saving your battery life. But the app itself will be working and switching between battery saving modes when required.


Tap Tap Revenge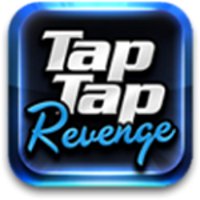 I love this game since the first version for the iPhone. Now it is also avaliable for Andriod. Get it off free from both operating systems. The version I downloaded for Android is Tap Tap Revenge 4, mention it so that you can download the newer version.


Angry birds
Needless to say, this game is hell of a hit equalvient to the legacy of Micheal Jackson. Maybe not as equal, but if so much hype is over this cell phone app till soft toys, cakes, clothes to even movies are made out of it. Those birds will be a bunch of Angry birds if you do not download them. There are many seasons and for every festival, you can download a new series of Angry birds on that theme. Real attractive game.


Bonsai Blast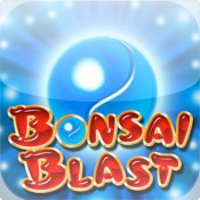 Ever played before a game in the arcade that requires you to shoot balls from the middle to try and make combos out of other balls that will come in a snakey twirl along a designated path? This cell phone app is so identical with awesome graphics that you never imagine that this game is here for real. Seriously, I could not tell the arcade version and this app version apart.


Juice Defender
Juice Defender app is one Android cell phone app that will stretch your battery juice to the last drop. It will force the phone to use GPRS if it is in sleep mode and even controls the frequency of how many times it will check online for mail or to sync with other apps. One slight complaint I have on this cell phone app is its a little irritating when you need to wait for it to activate your 3G data connection.


Youtube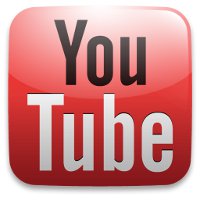 Youtube is the best video site out there for casual entertainment, Having this cell phone app is a must in everybody's cell phone. I love the Android version of this app for being able to recommend related videos and view comments while the video is playing. I am not a fan of iPhone, therefore I do not know if the iPhone can do the same.


Facebook
Unless you are living in the past century, you should have a Facebook account. This app speaks for itself and most smartphones already have it pre-installed. Do remember to upgrade it to the latest version or else you may not be able to log in. Newer versions will allow new functions like uploading of a photo on the fly or instant posting of a status as you snap a picture.


FireFox Mobile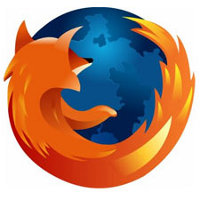 If you are a die hard fan of Firefox, Andriod cell phones will be able to download the Firefox mobile cell phone app. This browser is able to emulate a series of desktop browser experience like Safari and Internet Explorer so that web pages will not show up in a cell phone version. This Firefox Mobile has a very strong and uncanny resemblance to the "Fennac" prototype. It has a better ability in rendering of complex pages, like Google Docs. But sadly, it does not support flash.


Skyfire
Skyfire is the first cell phone browser app that is capable of rendering flash, even though a lot of other mobile browsers have already caught up with Skyfire in terms of interface and browsing experience, Skyfire itself has been continuously improvsing itself in its widgets and interface. Users are able to make use of its custom search. What Skyfire is better compared to other browsers is its speed in rendering of pages. Since Skyfire has its own servers to crunch data before sending it across to your phone, you will be able to surf faster.


AVPlayer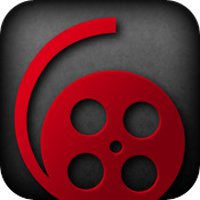 If you use your iPhone to watch videos all the time, this app supports a lot of video formats out there, so if your iPhone pisses you off by telling you that it cannot play almost every file type, get this app because it plays a whole range of file types like XVID, AVI, WMV, RMVB, ASF, H.264, MKV, it will even play videos that come with subtitile files like SMI or SRT. This cell phone app also does the hard work of transfering the file across for you via USB or Wi-Fi


Winamp
Maybe you just cannot shake this name off or you simply like to be different. This cell phone app allows you to get data like biography and photos of the song you are playing. It even lists artists information by pulling information off the web where ever possible. You can also que songs on the fly without creating any song lists, simply tab and hold the song and it will que it to the next playing song.

VLC player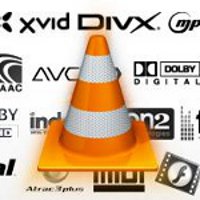 This VLC player is not alien to most users of personal computers.  It is one of the best free software to play tons of video formats.  It is now available for Android and iPhone.  But it is said that the iPhone app store has already removed this app off the Apple store due to issues related to GNU General Public License.  But users can still get it from the Cydia app if you jailbreak your iPhone.
Translator-Translate With Voice
This cell phone app is the best thing a frequent traveller ever dreamed off. You are able to translate between most major languages like Chinse, German, Japanese, Korean and many more. It allows you to type in English and it will translate to the language you desire. It even plays it out for you to hear so that if you wish to be a smart ass, try speaking back in another language. The whole translation will be laid out in a threaded sms format, you can simply show the whole text to the other person.it is the perfect companion for you to bring a message across to someone when you are in a foreign country. It requires internet connection to work though.
Rock Player
This is one of the best cell phone app for an Android user because it plays AVI files and a lot of other formats.  Really a ton of other formats, the list is so long that it stretches 3 lines of text just naming the extensions alone.  I suggest you go checkout the app developer site for more details.  There is a lite version that is free and the limitation that I see from that version is probably, some of the support for video files will be taken off and a watermark at the top left corner of the video.  Even if this app has a paid version, I feel that the paid version is worth the purchase.  Videos played can be scrolled forward and backwards with minimum lag and you can also expand the whole video to fill the whole screen.  What's more, this cell phone app remembers where you left off so that you can resume watching later.
Websharing Lite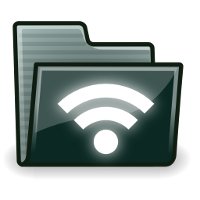 If you are too lazy to hook up your device to the computer to get your files over, you can install the cell phone app.  It will generate a special URL and password for you to key onto any browser.  From the browser, you can download that file over to the computer.  It is good in a way where by you do not even need to look for Wi-Fi spots.  You can simply use Wi-Fi tethering apps like the Wireless tether for root users and turn your Android phone into a hot spot.  Then use your computer to connect to your Android phone's wireless tether.  After which start this websharing app at the same time.  It works and you will not incur additional charges even though it is supposed to go through the cell phone network.  I tried transferring a 600 meg AVI file over and it was done in around 5 minutes.  But all the while, the transfer rate shown in my Wi-Fi program was only going at 250 kbs.  Even though the lite version claims that it does not support transfer of files like video, photos and songs, I guess you can be smart enough to zip them up before sending them over.  LOL…
Arcmedia Player
Arcmedia Player is another powerful media player for Android phones.  It supports multiple formats, asf, avi, mkv, mov, mp3, mp4, ogg, rmvb, wav, wma, wmv and probably even more.   Who cares if it is in beta stage when it is a free app.  This is also one rare app that will work on Android 1.6 and above.
FPse
FPse also known as First Playstation emulator for smartphone devices.  I particularly like the Android version created by this company.  The Windows Mobile version is real good too, unfortunately Windows Mobile itself is a real dumb ass and thus gaming on a full touch screen requires a better platform.  But if your Windows Mobile has a lot of keys, you can opt for FPse for the Windows mobile because it allows you to customize each and every button of the whole emulator.  For Android models, it comes with translucent on screen controls that work like a charm too.  Android users can even download the Wiimote app from the market place and hook up a real Nintendo Wii remote to play the game on your Android phone and it supports up to 4 game controllers.
SwiftKey X Beta
This app is a different dictionary app which does not only correct what you are typing but predicts what you are trying to type.  It even starts learning facebook chat speaks and various lingos based on your typing preference.  This makes typing a message or replying on a tweet so much faster then trying to do on a conventional touch device.
PSx4Droid
PSx4Droid is a free PlayStation emulator for Android phones.  Compared to the FPse app, this emulator pales in speed and performance, but it certainly has its potential to become a good emulator.  There are some pros of this app as compared to the FPse which are worth mentioning based on the fact that the PSx4Droid is not created by a professional company but by a tech guru.  PSx4droid has a save state function that comes with screen shots, so it is so much easier to identify your save states then with just words.  It is also the emulator that is able to load the Final Fantasy VIII cut scenes  without issues.  Even the paid FPse was unable to render the cut scenes, all you get will be a white screen with sound.  Also, the PSx4Droid comes with Anti-Antilising optimization to smooth out all the jagged edges in the graphics.
I have listed some of my personal favorites and will be adding more cell phone apps to this list.  If there are any other recommendations that you readers out there would like to recommend, do suggest in the comments section below.