Gigastone Smartbox Review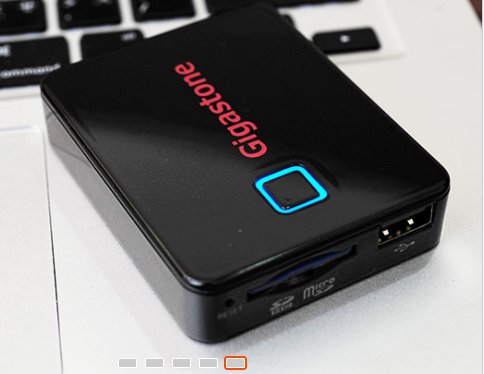 This Gigastone Smartbox is a gift from god to iPhone users. The Gigastone Smartbox looks like a USB card reader except that it comes with Wi-Fi connectivity and allows 6 devices to connect at once. Once the devices are connected to each other, they will be connected to each other as if they are in a network. All you need to do is to insert an SD card to the Gigastone Smartbox and you will be able to stream the files in the SD card wirelessly via a browser.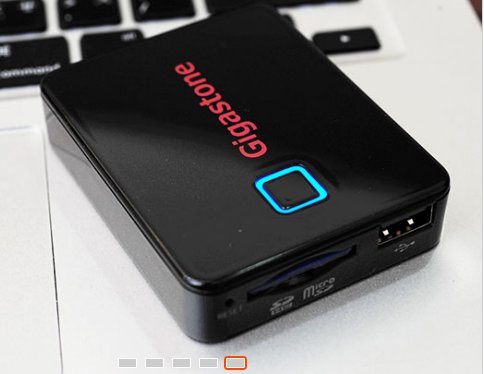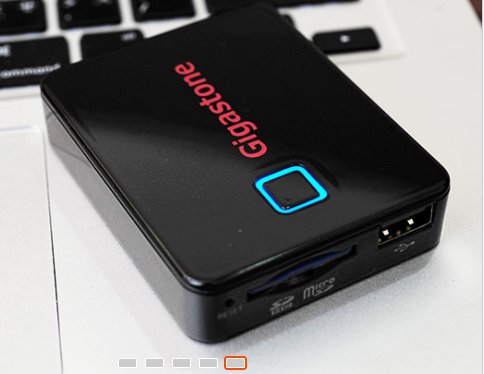 You are also able to download the files onto your computer or iPhone instead of just streaming the files. However, it seems to work only with Desktop browsers and not browsers on smartphones or tablets. You can also upload media files from connected devices to the Gigastone, except that there is a size limitation. You can only upload a meagre 8 meg file. The video files that you intend to upload will be run through a compression process, therefore the uploaded file will be of a lower quality than the original
Exercising control over the Gigastone Smartbox can be done by installing the Gigastone app for the respective mobile OSes. The Gigastone Smartbox not only allows you to transfer files via the USB interface, it is also a portable charger that allows you to charge your mobile gadgets. If you are using it as a portable charger, it will disable the Wi-Fi connectivity.
The Gigastone Smartbox makes a perfect companion for users who use the iPhone since it is impossible to make use of SD cards in an iPhone. With this Gigastone Smartbox, you can simply connect your iPhone to the Gigastone Smartbox via Wi-Fi and gain access to a maximum of 32 Gig worth of additional media files. You can always carry additional SD cards.
A few flaws about this Gigastone Smartbox will be that it does not allow you to hook up USB drives and the limitation to upload files that are larger then 8 Meg. Thankfully, you can always copy huge files into the SD card with a laptop first.