Install Mac OS X Lion Onto Compaq Laptop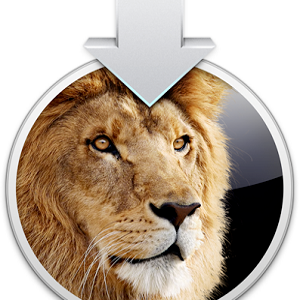 Mac has released the new OS X known as Mac OS Lion. Installing it onto a Compaq laptop is possible, after a extended period ot tussle and battling with the Compaq laptop. In this article, I will show you how to install Mac OS Lion onto a Compaq Laptop. The requirements of installing Mac OS Lion onto a Compaq laptop is that you will need a functioning Mac OS Snow Leopard installed on your Compaq. And that is not all. You need to have the ID "Tweaked" or changed to Mac Pro 3.1 in the system profiler or you Apple App store will say that Mac OS Lion cannot be installed on this computer. I will attach the files required at the bottom of this article. I encourage users to look for the latest version at tonymac forums.
Click here to download Mac OS X Lion training video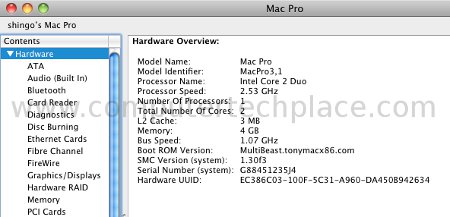 Read the Snow Leopard article and follow it to make sure that your Compaq has an installation of Snow Leopard the done in the "correct" way. Take note of the area where you are supposed to put ticks on the options of the multi-beast which includes the Mac Pro 3.1
If you did not do it correctly, it will display as Compaq instead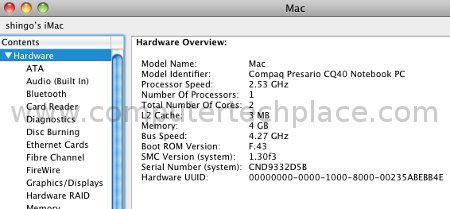 As long as your Snow Leopard is correctly done up as explained, the process of installing Lion is as easy as entering App store and downloading it. But in this guide, I will include instructions for you to burn the downloaded Lion OS into a DVD so that you can keep it without having to download again next time.
Choose a timing where it is convenient to download since you cannot resume. But no worries, once you have made the purchase you can re-download it again at any time without having to pay again. It took me around 6 hours on a 2 Mbps broadband plan to complete downloading the whole file. Once you have completed the download, install the Lion Disk Maker software by the creators from blog.gete.net.
It is a automated software that will scan your system for the downloaded Mac OS Lion and after which, all you need to do is insert a DVD-R for it to write it to the disc. You can also choose to create a bootable USB thumb drive with the same program.
The screen shots below will show the user interface of the Lion Disk Maker.
What is very scary is that there is really not much indication that the process of burning the DVD is on going. All you see is just some lights blinking. The first 15 minutes will be just the DVD drive blinking by itself. After that you will see some activity on the HDD LED. The whole process of burning until it ejects itself is around 25 minutes. Best to check the "power" settings just to make sure that the system do not have any hibernation or stand by mode active. Cross fingers and pray hard. Once the whole process is completed, you will get a message on screen.
If you think that to install it is as simple as double clicking on the disc and selecting your drive to install the Mac OS Lion. Wait…. Hold your horses for a while. It is not that simple. You still have to prepare the system for the full install and transition.
Step 1
Preparing your Compaq laptop for Mac OS X Lion
1) You will need to make sure you are running a Snow Leopard with at least version 10.6.6. If not, you will need to download the ComboUpgrades from Apple website and install.
2) Your system must be listed as MacPro 3.1 or else the installation will not work.
3) You must be using Chimera boot loader instead of Chameleon Boot loader.
If you are very sure the above sequence is completed, double click on the Lion App and let it install itself. Install the Lion OS by clicking on it. Choose the only partition that Snow Leopard resides, by default is usually the one and only that will show up. Simple enough. But this does not mean that it is installed. It merely expands the downloaded file so that it is a bunch of files and folders stashed somewhere in your Snow Leopard Hackintosh.
Step 2
Prepare a Installer Partition
Still using Snow Leopard, start the Disk Utility, click on the drive, partition tab, click on the "+" sign and create a partition. For me, because I have already created a lot of partitions, I will only need to change one partition to Mac OS Extended (Journaled). It needs to be around 8 Gig or bigger. To change a partition, just click on that partition and click on the "Erase" tab. Change to the correct settings and click on the Erase button.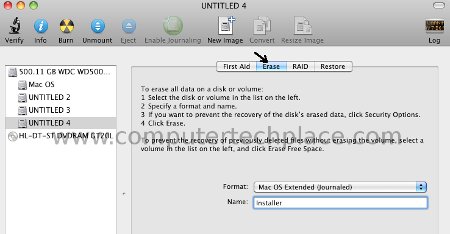 Step 3
Download xMove and run the program, you will be given 2 choices, one is the retail app store install and the retail USB thumb drive install. If it is a DVD, just choose option 1. Be careful when you are at the point where it tells you to choose installation location. Click on the "Change Destination" button to check and make sure that the destination is correct. The default will be your Snow Leopard partition, which is wrong. Choose the new installer partition you have created as the Destination.  When you decide to change the destination, it will prompt you the same question again if you are doing it via App store or USB.  This is not a bug.  But after which, it will ask you about the destination.  But this time round, there is no need to click and change the destination It will take a long time to be completed with the moving process.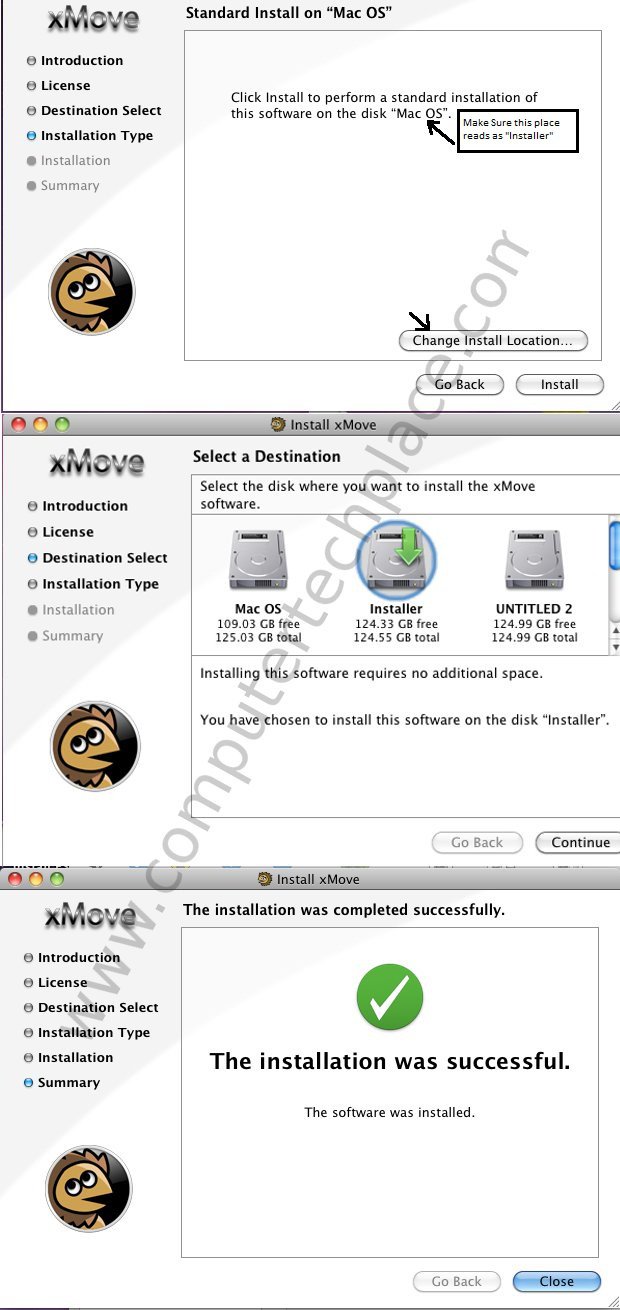 Step 3.1 ( Optional )
In case you have been naughty and did not proceed with the xMove right away after downloading the App. Or like me, screw up on the installation ( select the wrong partition ) and crash the whole Mac OS. You will need to re-install the whole Snow Leopard from scratch. But no worries, the Lion DVD is already created and if you just pop the disc into the drive and double click on it. You will receive an error that the xMove failed to create the Installer partition.
You will need to extract the whole Lion DVD to a image file onto the Desktop. Aww.. Shucks. Yeah. Start Disk Uiltility and select new image with the Lion DVD inserted. After the Lion DVD has been ripped out as a DMG file on the Desktop. You will need to mount the DMG.
In Disk Uiltilty, click on "File" => "Open Disk Image", and choose that Lion DVD
Step 4
Installing Lion
Reboot and you should be using the Chimera Boot from the latest MultiBeast software. If you haven't done so already, quickly use MultiBeast and change your Bootloader. Hit any arrow key when you power up the system at the point where the Chimera boot screen is counting down in secs before doing the autoboot. It will pause at a screen that will allow you to choose between your partitions. Choose your "Installer" partition.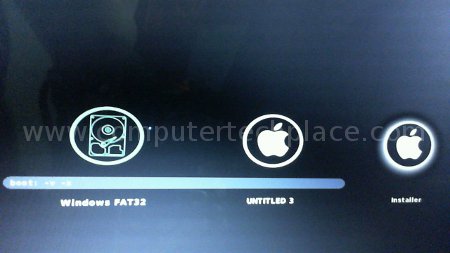 For a Compaq Laptop, you will need to key the usual "-v -x" without the quotes before starting the installation, as usual. You should see a bunch of words fly off the screen until it loads to the ever familiar Mac OS X installation screen. Installation should not be too complicated. But for me, I need to choose a totally new partition instead of over writing the existing Snow Leopard.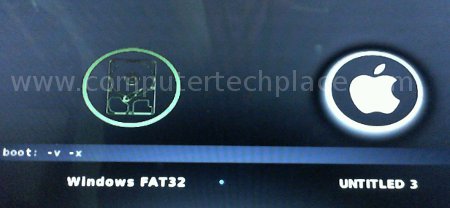 The outcome if you choose to overwrite the existing Snow Leopard for a Compaq laptop is that at the end of the installation, you will get a blank screen if you start in normal mode, and if you start in safe mode, you are unable to log in to Lion at all. You will be stuck in the login screen.
So choose a new partition and install Lion onto it. It will prompt for reboot and after which crashes in a very shocking kernel panic screen. Oopss.. -_-|||
No worries. Just press the power button for 5 secs and shut down the whole laptop. Start up again and once again, at the Chimera boot screen go to the partition and start in safe mode again. But this time round.. Start the new partition that you installed Lion to. "Safe mode" Do I need to teach you how to start in Safe mode? I don't think so.
You will get to the usual prompts asking you to set keyboard, registration etc and all that bull shit. Set your new password and volia. Mac OS X Lion.
Step 5
Now for the Kexts that you need to install to get this Lion tamed. You will need to download the latest MultiBeast for Lion at tonymac forums. All these can be prepared while you are still using Snow Leopard. You will be able to access the partition of Snow Leopard from Lion, so if the files are over at the old partition, just run from Lion's side.
Install the following to activate the sound and keyboard.
Drivers & Boot Loaders => Audio => Universal => Voodoo hda ( last entry )
Miscellaneous => Voodoo PS/2 Keyboard Controller
Try taking a screenshot. For a Hackintosh, we press "ALT Key" + "Shift" + 3
If you can see a screenshot being taken or load the screen saver with no problems, there is no need to install any Nvidia kext.
To activate the Wi-Fi of the Compaq CQ 40 in Mac OS X Lion, you need to Download the Wi-Fi kext.  You can use the kext helper b7 from the previous installation of Snow Leopard by searching for it using the "Finder".  Simply drag and drop both kexts into the kext helper b7 window, key in your password and install.  Reboot and the Wi-Fi icon should show up in the top right hand corner.  You need to click on it and turn it on manually.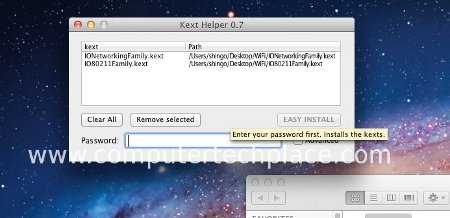 I will be looking into finding the Wi-Fi kext for Compaq and will be updating ASAP. I hope you guys liked this guide on how to install Mac OS X Lion on a Compaq Laptop. Will be inserting more information and screenshots and files within the next few days. I decided to post this guide first.