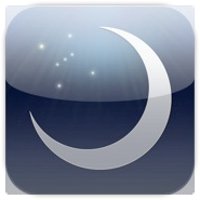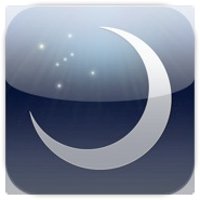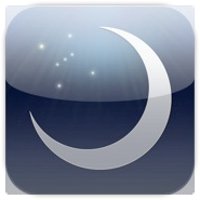 iPad is now the tablet gadget that is gaining popularity as the must have gadget of all time. A lot of users do not know that there are alternative browsers that they can use instead of using the default Safari browser all the time. Some may be wondering if there is a need to be using alternatives, actually yes, since other browsers created by other companies actually have new features like able to safe the entire page down so that you can read offline. Other browsers can even allow you to have 2 pages on one screen. In this article, I will list some of the alternate browsers you can choose from the Apple store that you can use on the iPad.
iLunascape
iLunascape is a free alternative browser to the iPad's built in Safari. The main characteristics of this browser is that it has a shortcut sort of menu bar at the bottom of this browser. This allows very easy and quick access to your favourite bookmarks at a touch of a finger without having to bring up a book mark menu. The iLunascape also allows a maximum of up to 6 browsing tabs. You can also take screenshots right off the browser to save and view the page offline later.
Duo Browser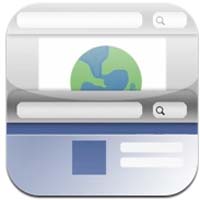 This Duo Browser allows you to view two pages at once. You can have 2 different web pages showing on one single iPad device with the two different pages stacking on top of one another. You can have one browser opened to your facebook page and the other used for all your browsing. Now you can access your facebook without switching in between tabs.
Anonymous Browser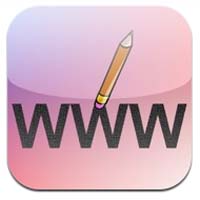 As the name implies, this browser allows you to surf Anoymously without revealing any information. Since it is common for us to let our friends use our iPad, if your friend is afraid of having sensitive information being retained as temp files in the device, you can allow him to surf using this Anoymous Browser. It will not keep or retain any information of any sort and therefore no user login or pin will be exploited once the browser is shut down.  This browser also has a black out feature so that you can black out the screen instantly in case you are traveling in a public transport to avoid confidential information being seen by a stranger beside you.
Night Browser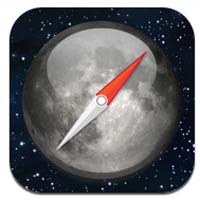 A lot of people read articles or news on the iPad before they turn in for the night. To avoid straining the eyes since you are staring at a bright and glaring screen for long periods of time, this night browser is designed and customized with fonts that are suitable for night reading. It even has a light adjustments on the browser itself. This browser is very suitable if you are reading in a park or cafe at night.
Atomic Browser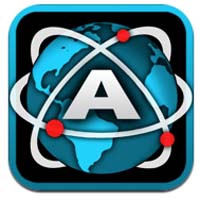 The Atomic Browser is a browser that is a combination of all the browser listed above. There is a paid and a free version for this particular browser. The paid version is also very affordable for a small price of around $1 USD. Even so, the free version supports multi-tab browsing, locking the browser in a fixed potrait or landscape mode, surf in full screen, saving of the page down, etc. It also comes with ad block support.
There are only few limitations to the free version of the Atomic Browser such as unable to set the home page. The paid version offers more features like screen gestures that allows you to navigate forward or backward by swiping your fingers in a pattern.
Here are some of the recommendations of some of the iPad browsers that you can use rather then sticking to Safari all the time. Hope you liked this article.