Move Contacts, Photos, Movies from iPhone To Android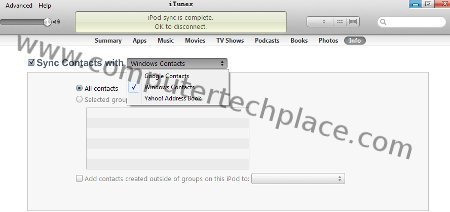 More and more people are stuck to the iPhone because they are not able to move contacts, photos, movies from iPhone to Android. It is possible to move everything from the iPhone to Android. Well it is true that the procedure will be a bit of a hassle, trust me, switching over to Android makes all the hassle worth it. I will explain in depth on how to move contacts, photos, movies from iPhone to Andriod.
Moving Contacts from iPhone to Android.
1) You can make use of apps to move the contacts across. Read this article for more information.
2) Alternatively, you can also do it via the iPhone without installing any apps.
In case your contacts are stored directly on your SIM card, you will need to import the contacts to your iPhone first. From the iPhone, go to Settings => Mail, Contacts, Calendars and select "Import SIM Contacts".
Connect your iPhone to your computer and run the iTunes software. Select your iPhone from the device list. Click on "info", which is somewhere slightly left below the search bar. followed by Sync Contacts and choose Sync Google Contacts. You will need to key in the Google login credentials from your Google account. If you do not have a Google account, you can always create one right away. Click on Apply and it will Sync your iPhone's contacts with the Google account.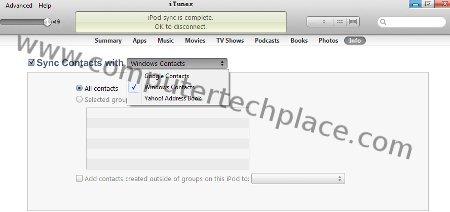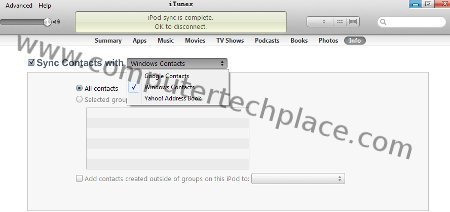 Simply login to your Android phone and as long as you sign in to the same Google account, it will sync the contacts that is stored in Gmail when you synced your iPhone with Google.
Backup iPhone's SMS
While every single guide out there states that the only way to backup iPhone's SMS and send it across to Android is by means of a program called the Backup Trans. My personal feel is that paying USD $19.99 is too expensive for a single use.
I found another app which is much better. MySMS app. It is free for Android phones and costs only $3.99 for iPhones. It allows you to sync your SMSes to the cloud and download it later across multiple tablets and even across Windows mobile phones.
iPhone – https://itunes.apple.com/us/app/mysms-text-anywhere/id545578261?mt=12
Android – https://play.google.com/store/apps/details?id=com.mysms.android.sms&hl=en
There is no way to backup Whatsapp messages except to email them in the form of an archive if it is really important to you. Go to Settings, select "E-mail Chat History".
Transfer iPhone Calendar, E-mail and Notes to Android
Via the iPhone, go to Settings => Mail, Contacts, Calendar.
Add Account and choose Gmail
Enter your Gmail credentials to login to your Google account. There will be switches for you to turn on for your Calendars and Notes.
Just leave it be so that all information can be synced to the Google account. As long as you sign in to the same Google account in your Android phone, all the information in your Calendar and Notes will be automatically synced across.
As for the iPhone notes, it will be listed as a Label called "Notes" in your Gmail at the left side.
Backing up iPhone photos and videos
I think this one is simple and straightforward. Simply connect the iPhone to the computer and it will show up as an external drive. You will be allowed to access all your photos and simply copy them to your computer. Next, connect the Android phone to the computer and select "connect as drive" or something similar. The Android device will show up as a drive in your computer as well and you will be able to copy the iPhone photos and videos across.
For music and videos. Navigate using the Windows Explorer, go to My Music => iTunes => iTunes Media. Just copy the whole folder across to the Android device. For Mac users, click on the Finder app and select Music (under favourites).
Now any existing users who are still afraid to cross over to Android with fear of losing all your information can do so with a peace of your mind.