Playbase Android Tablet For Children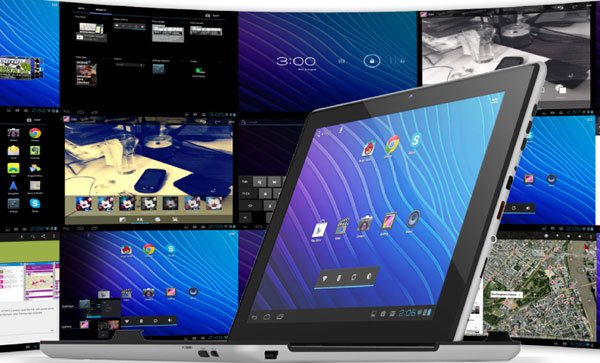 Giving an Android tablet to children is not a very wise choice. Unless you feel that it is okay for the Android tablet to come back in a non functioning state. However, an Android tablet with some videos keeps a child entertained for ages and leaves you so much free time. This Playbase tablet is insulated with durable protective plastic to withstand knocks and bumps, the screen is also scratch proof.  It also has anti-bacterial protection. This Christmas, you have the perfect gift for your child,the Playbase, an Android tablet for children.
 Click for larger image
The best of it all is that it comes with apps and software that are educational. You do not have to worry about giving your kids access to Youtube and by accident, they stumble on a video that is not that appropriate. The Playbase Android tablet for children comes pre-loaded with a lot of apps ranging from educational ones to the more ones that are used in Android devices. Examples are Angry Birds, Gmail, TuneIn, Youtube, Facebook, Evernote and more. The Playbase Android tablet has an app called the Kidoz app that oversees every single activity and filters out inappropriate content. With the Kidoz app, you can manage the time they can use on the tablet and monitor what they are doing. You can set a password to prevent any unauthorized exiting of the app, so that your child stays within a certain app and do not end up messing with something else.
Other interesting apps that make this Playbase table different from the normal tablet is that it comes with the ToonGooggles app that has tons of videos suitable for kids. The videos are served via the net, so when the company will be adding on more content from time to time. It even includes a voice chat feature which behaves like the "Siri" so that the kid can interact with the tablet itself. The Playbase Android tablet is suitable for kids that are between 2 to 12 years of age.
 Click for larger image
There are a few versions of this Playbase Android tablet so that parents can decide which one falls into their budget. The differences between them will be single core or duo core, screen sizes and the amount of built in internal storage which varies between 4 GB to 32 GB. The device comes with support for up to another 32 GB worth of MicroSD storage.