Stop SkyDrive Auto Data Sync
Microsoft introduced SkyDrive quite some time ago and only very recently, they decided to incorporate it as a direct feature in its own operating system.  Many may not have even noticed or realized the cloud icon at the bottom right side of the screen.  Which syncs files automatically as and when it deems fit.  Unlike other cloud services which allows you to right click and shut the software in a single click, SkyDrive does not have this feature.  This article shows how you can stop SkyDrive's auto data sync.
Cloud services might be an in thing these days, with the sheer amount of cloud choices out there, it feels like the days where email first started and people are not hopping on the bandwagon just yet.   For those users who might be using a mobile data plan with data cap.  Not knowing about the auto syncing of SkyDrive  will bust the data cap without the user realizing what is the cause.
How to stop SkyDrive auto data sync
This feature will only be available for computers with Windows 8.1
Simply press the Windows Key and get to the Metro Apps screen.  Type OneDrive and basically you should see OneDrive metered settings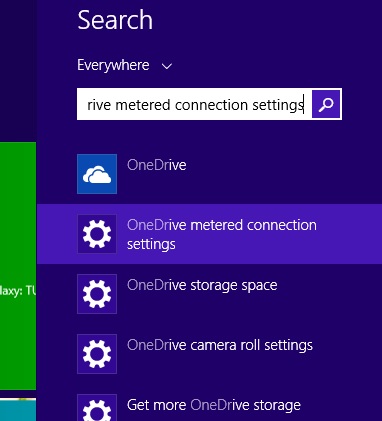 Disable the both the "Sync if you use metered connections" and also the "Sync settings".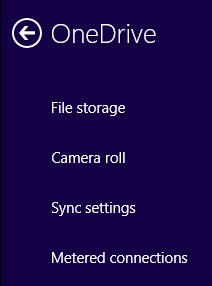 Now you won't incur additional costs if you do not wish to sync any information over to a particular computer.  It also helps if you wish to reduce lag if you are gaming.