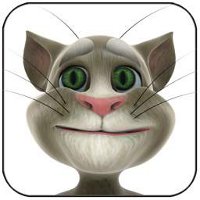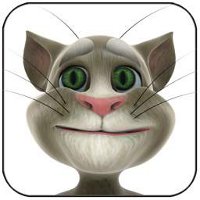 The Talking Tom cat is a very interesting app that first appeared in the iPhone market. But now there is also a Talking Tom cat for the Android. Apps have changed the way people use their smartphones. There are entertainment apps and apps meant for work. The Talking Tom cat is an app that is not entirely a game, but something that is very amusing when you play with it.
The Android version of the Talking Tom cat has a lot of features. Apart from the usual actions that you can do to the cat like tapping his leg to make him jump in pain and disturbing his tail.  If you leave him alone for a few minutes, it will yawn and try to attract your attention.  The most amusing part is that if you speak to this cat, it will parrot everything back in the high pitched kitty tone. 

You can create a very amusing video clip for a duration of 30 secs and have that uploaded to be viewed by your friends for fun and laughter.
There are a lot of additional actions that this Android Talking Tom cat is capable of doing.You can touch the additional icons in this Android version to watch him whack to cymbals, throw a pie at you, scratch your screen, fart and also getting pecked by a blue bird. I won't say this Talking Tom app is very fun to play with but it certainly helps in de-stressing someone at the end of the day.