Turn Your Old PAL NTSC CRT TV Into a Smart TV
In the dawn of the new age where everything in this world is going towards the "smart" direction, we have smartphones, smart watch, smart navigators and of course, smart tvs.  But smart tvs cost a bomb, they do not come cheap and if you have one old CRT tv that is still working fine, it makes no sense to junk it.  In this article, I shall teach you how to turn your old PAL NTSC CRT TV into a smart TV.
The amount of items you need to purchase depends on how old your tv is.  In case your tv is not too old and has at least a VGA port or HDMI, you will spend a whole lot less then required.  I will take it that you have an ultra old TV that only has the AV analogue connectors.  In case you do not know what is an AV RCA cable.  I have attached one image.
Things you will need, for an really old school CRT tv set.
2) One HDMI to PAl NTSC down sampling converter – not required if your TV supports HDMI or VGA port
 If your TV has VGA or DVI port, get one of those HDMI to VGA or DVI connectors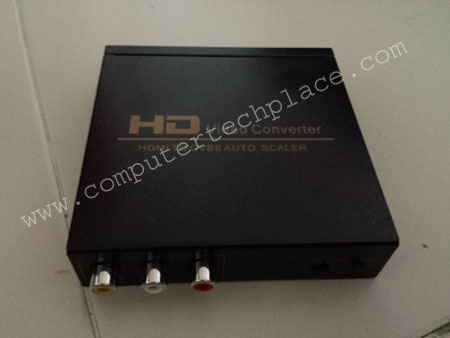 3) One set of RCA cables
4) Thumb drive
5) Optional – Wireless Keyboard and mouse, Android USB OTG cable and a USB hub
Turn Your Old PAL NTSC CRT TV Into a Smart TV
Step 1 – Buy a Media Streaming box
There are tons of them out there.  Depending on your needs and preferences.  Most of these don't  cost much since smart tvs now come with apps built in and also usb ports, these streaming boxes are kind of redundant.  My personal recommendation is to get the Xiao Mi streaming setup box. You can order online and find one that is flashed into English menus version if you want.  But my guide contains additional steps to convert the box into one with English menus.
Step 2 – Configuring the streaming box
Hooking up the streaming box should not be too hard.  Assuming that you are not that weak in your tech.  Turn it on and it should be able to show up on screen as it you are connecting game consoles to TV sets.
Download the following files and save them to a thumb drive.
1.Download the application (APK) file to a folder of your choice on your computer.
1.1.Google_services_framework.apk
1.2.Google_Play_services.apk
1.3.Google_Play_Store.apk
1.4.Google_Chrome.apk
1.5.ES_File_Explorer.apk6.MX player.apk
1.7.Youtube.apk
1.8.XH_Home_for_TV.apk – this one changes the menu to English

http://forum.xiaomishop.com/thread-359492-1-1.html
One more app to go with the list.  I found this app pretty awesome, 900 over channels. Note that this list is not all that you can install.  If you have apps that cater to your own region and preferences, you can simply install and it will stream the contents that you love.
In case you bought one of those boxes with Chinese menus, I will guide you through on how to get the apps installed.  Connect the thumb drive with all the apks pre-downloaded.  After which, when you hookup the thumb drive, a notification bubble will pop up.  At this point , press the "options"button of the Xiaomi remote control.

It says USB connected in Chinese.  Press the middle button to enter and acknowledge.  You will be able to browse the contents of the drive.  After which install them one by one in the listed order.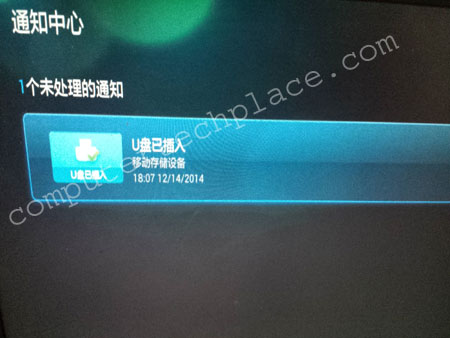 Use the middle round button as the "enter" button to install the apps.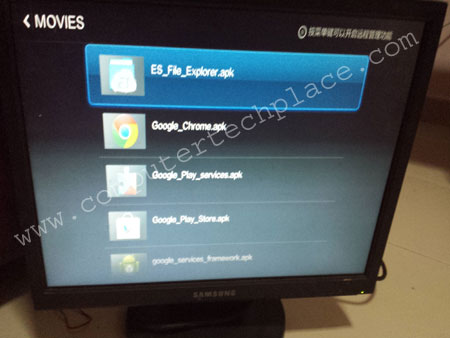 When you press enter for the first time, there is a prompt which will ask you if you wish to change the setting to allow installation of apps from unknown sources.  You will  be directed to the page to uncheck the option.  If you mis-clicked and it goes away, you can always navigate it via settings.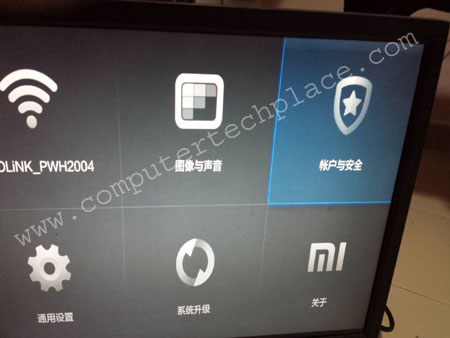 Change it to allow.  The first option.  There's only 2 choices.  If it is not this, choose the other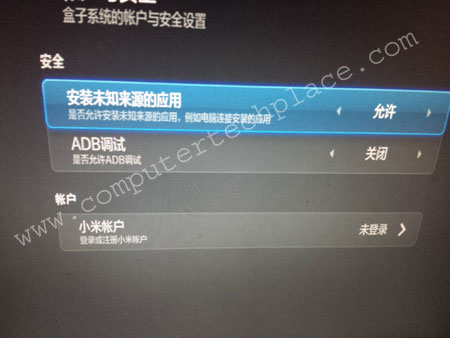 Each time you try to install an app, you are required to scroll down through the terms and conditions before the option to install will be clickable.
Step 3 – Connect mouse and keyboard
Connect the USB OTG cable to mini usb port behind the xiaomi streaming box and attach a usb hub.  Connect mouse and keyboard preferably those with radio receivers for wireless advantage unless you wish to be bogged down by wires.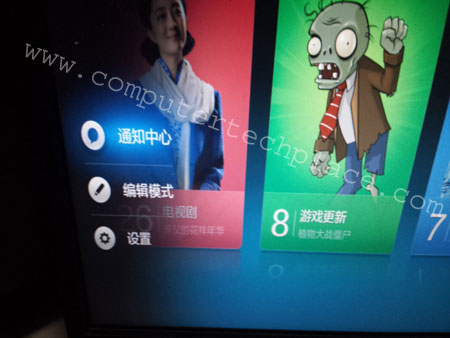 Last but not least, enjoy your new Smart TV.  I have used XiaoMi streaming box as it is one of those rare devices that is unlocked for users to install their own apps.  Most of the streaming boxes are locked down with fixed apps.
I hope you enjoyed this article on how to turn your old PAL NTSC CRT TV into a smart TV.
   Attached Files
           ►  Google Services  ►  Google Framework  ►  PlayStore  ►  Chrome