Upcoming Windows 8.1 Update New Features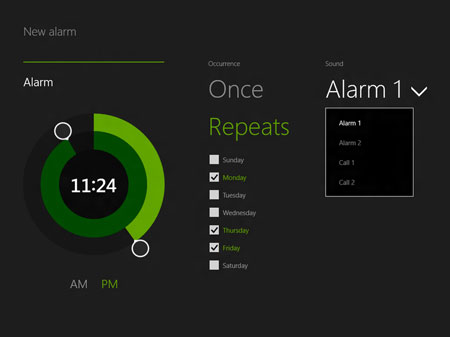 Microsoft has revealed that the upcoming Windows 8.1 update will be free, but what is in for us in the upcoming Windows 8.1 update? In this article, I will be listing some of the upcoming Windows 8.1 update new features that you should be expecting.
Get your Windows 8.1 update via the App Store.
If you think that the Windows 8.1 update will be delivered to you via the Windows auto update, you will be terribly mistaken. It is going to be a manual update that is to be done solely based on your own discretion. If you still on your ass and expect it to be updated, complaining to Microsoft why it is not updated on your PC will only make look silly. The date to expect its arrival will be sometime in June 2013.
The Trusty Start button
It looks like the removal of the Start button means an arm or a leg to most users who have been using WIndows for their eternal life. It is said that the Start Menu will be back, but it won't be a full menu as you might be expecting when you click on it. It merely is a sort of a link that allows you to jump to the Start Screen. I can hear people wailing again. It looks like Microsoft is out to cure users off this drug addiction where by people will keep hitting the Start Menu and nothing else.
A default to Desktop startup
Many users are too used to the fact that they want to be presented with the Desktop right away instead of being showed the Start Screen. The new Windows 8.1 update will come with an option for them to set the system to be boot up to the Desktop as a default.
Smaller tile sizes
2 different tile sizes are introduced into the Start Screen. This is so that you can scale down those apps that are merely shortcuts into a thumbnail size to save space and beef up the sizes of tiles that allow you to show content.
Allow 2 apps to be opened at once side by side on the same screen. This is something that is very useful because it makes sense to be viewing information from 2 apps at a single point in time. For example, checking of the route with one app and typing down information in another app. The resulting layout of 2 apps opened at once will be an identical look alike to the Snap To feature in Windows 7.
Personalization Charms
A new Personalization Charms will be added into the system. To put it simply, it is the changing of wallpaper and font sizes shortcut equivalent so that you can change the theme of your Windows 8 real fast.
Windows Explorer 11
The Windows 8.1 upgrade comes with a new IE 11. There will be no obvious differences when it comes to comparing with IE 10 except that it comes with a Sync bookmarks setting. This means that any bookmark you bookmark in your Windows Phone 8 will show up on your Desktop PC when you get home. You can do the same by bookmarking it at home and get to carry on reading on your phone while you are on the move.
New Metro variants of the old programs
There will be improved version of the old school styled software like paint, Windows Movie Maker, calculator, sound recorder and additional ones like alarm. There will also be additional features like setting quiet hours so that notifications will not mess up your sleep in the middle of the night.
It is also said that users who buy Windows RT that comes bundled with the Office 365 will receive updates to their Word, Excel, Powerpoint and OneNote. It looks like this so called Windows 8.1 update is simply just tying up loose ends since there was no official testing done for the group that were less tech to provide a more accurate feedback when they use the new Windows 8. To download or not, you decide.