USB Support Windows Mobile HTC HD 2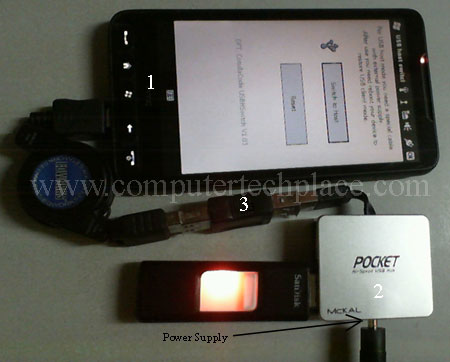 It is possible to enable USB support for Windows Mobile on the HTC HD 2, it allows users to hook up USB devices like keyboard, mouse and thumb drives. Thanks to the developers at XDA forum, they have created a USB Host installer package that will allow USB Support for HTC HD 2. This is not something very new but it is pretty decent and useful to a certain extent. But a lot of guides out there do not provide specific details on how to do the setup. There are no difficult steps or hacking involved, just download the file attached at the bottom of this article and run the app from the device.  You will need to extract the archive.  Install the CotullaCert.cab first followed by the DFT_LEO_USBH_WM65.CAB.  A reboot is required after the install of the second file
Things you will need
1. A HTC HD 2
3. USB extension connector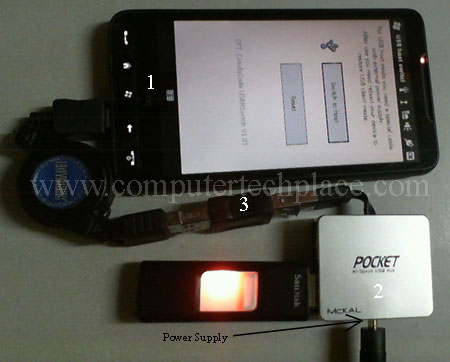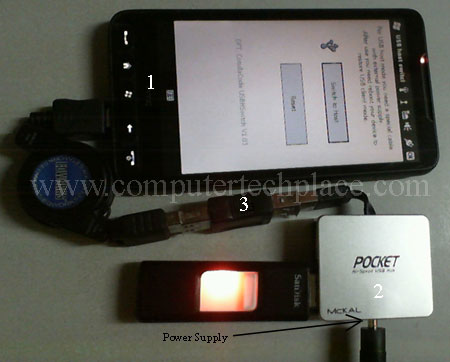 The rest of the items will be what you wish to hook up to the setup, namely USB Keyboard, thumb drive and USB hard disks. If a thumb drive keeps on blinking, it means it works and it is connected. Wait a while and you will see an extra drive called "Hard disk" show up in your file explorer of your Windows Mobile.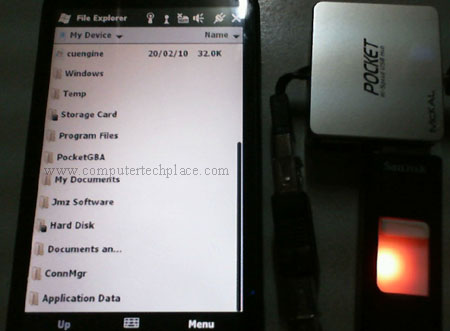 Hooking up a mouse is practically useless since there is no mouse pointer on screen anyway. But the invisible mouse cursor exists, it responses to left clicks and right clicks.  Double click will equate to tapping twice on the screen.  In this screenshot, you will see a demonstration where by the card is dragged all the way down the screen and held there with my mouse.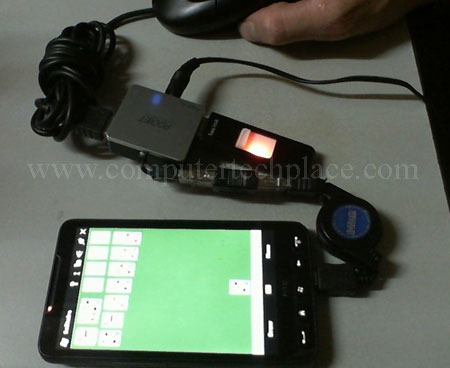 One disappointment will be that even though a keyboard works, I was not able to map the whole keyboard to play apps like GBA emulator. Even though the emulator was able to detect the use of a keyboard, it ended with the same key being mapped for all controls.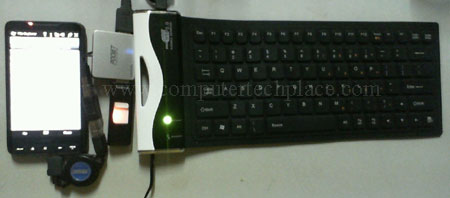 What is important to note is that the connection itself needs to be hooked up first with power going through the USB hub first. The rest of the connections are not of a major concern. A few points to note is that this software is not perfect and thus may fail to work. If the caps lock or num lock function on the keyboard do not work after a few seconds, it means that the software has failed and you will need to do a soft reset.
I won't say that this function is a very useful or necessary feature, since we can always get bluetooth keyboards to overcome the hassle of going for USB. But I guess something extra is always cool for a techie fellow.