Use Android Phone As IP Webcam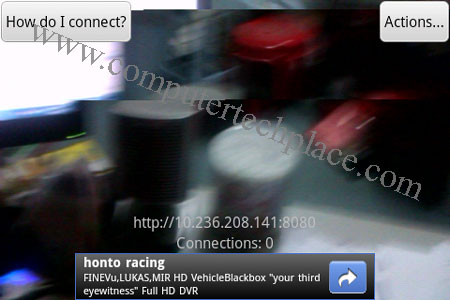 This article shows you how to use your Android phone as an IP Webcam. Having an IP webcam can be useful but if you can turn your Android phone into an IP Webcam, won't that be great? You don't have to buy another gadget is one plus point, the other advantage will be that you will not have so many extra unused Android phones lying around once it gets outdated.
Society has evolved so much that we humans are busy beings. We need to monitor and be aware of a lot of things. By using the Android Phone as an IP Webcam gives you the added versetility to be mobile and deploy it when you need it. It is not going to be fixed on a certain spot making it an agony if you intent to switch places.  Some examples of using this concept will be when you need to monitor the baby while you are working on the computer, record what is outside your door if you are being harassed by trouble makers.  This function can come in handy and since you only need it as a temporarily solution.
Setting it up is so simple. It works in both Wi-Fi and via 3G network. This means that you won't be bounded by limits of usage. You will be able to receive data no matter how far you are from the camera.
Simply install the IP Webcam app from the Google Playstore
Even though this IP Webcam app is a free app, it comes with a lot of settings. Such as Password protection and even a whole set of configurations to record with better resoultions and even with sound. Of course, setting the quality lower and removing the sound improves the frame rates. Once you are happy with the settings, scroll down all the way to the bottom and choose "Start server"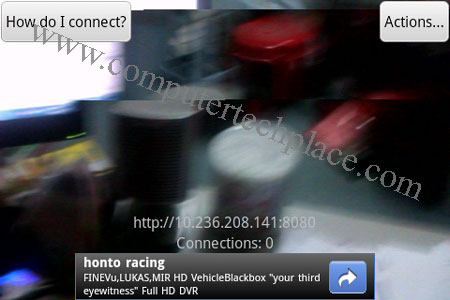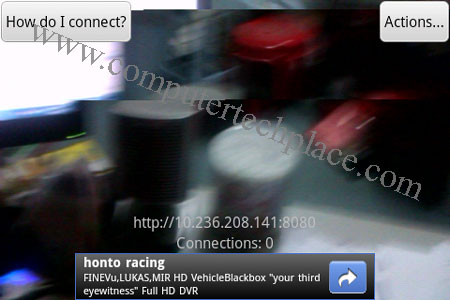 Image looks a little blur, because i moved my hand
You will see an IP address on the screen. Key in that IP into any browser on your computer, and you will be able to view the image on screen. The best part about this app is that it even allows you to set it to function in the background with the screen off.  You can speed up the frame rate by turning the audio recording off on IP webcam app itself.
To view the video footage directly off the browser, you will need Java installed. This is not too difficult since there will be a prompt directing you to get the correct software installed. Else, you can choose the option to play via VLC, which in turn will download a m3u file. Simply open this file with any compatible player. It works with winamp player too, for example. You can even monitor it using a browser or streaming media players with mobile devices via the same IP address.
In summary, I think using Android phone as IP webcam is a very useful concept that can be applied in times when you need to implement monitoring solutions yet do not want to spend money on new gadgets.