Hackintosh Yosemite Asus 303LNB Laptop – Asus 303LNB Kexts DSDT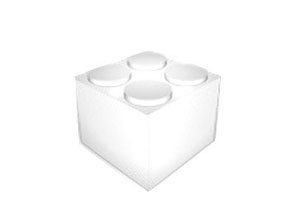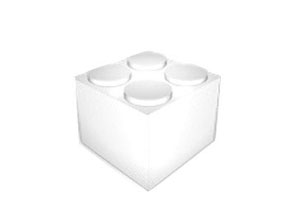 This is a follow up to the previous guide on how to install and create a Hackintosh Yosemite on a Asus 303LNB laptop.  I have decided to move all the parts that are related to the Kexts and DSDT to a separate guide so that guide can be less cluttered.  This guide will be strictly focused on finalizing the installation.
Hackintosh Yosemite Asus 303LNB Laptop – Asus 303LNB Kexts DSDT
I am pretty happy that I have managed to install a Asus Yosemite Hackintosh with the following.
Backlight controls with slider plus function key control
Full functional battery display with percentage display
Multi-touch touch pad
Sleep and wake
Sound
Ethernet connectivity
HDMI display works
The only thing that I probably failed to succeed is the keyboard lights and the system seemed a little hot as you use it.  I will strongly recommend getting laptop coolers.  Nevertheless, I have managed to run a 3D futuremark test on this hackintosh, which means that it is ready to go.
STEP 1 – Inserting the kexts
You will have to make sure that you are able to boot the Mac on its own without having to use the bootable thumb drive before you do this.  Copy the Clover over to the Mac and install it on the main drive once more.  Remember to choose the same settings you did so on the previous guide on how to create the usb installer drive for Yosemite.  You will be able to see a new drive called EFI now.  Navigate as follows.
EFI=> Clover => kexts => 10.10
Copy and paste the kexts I have attached in this guide in this folder
STEP 2 – Replacing config list and EFI files
Navigate as follows
EFI => drivers64UEFI
Delete the vboxHFS.efi file and copy the HFSPLUS.efi file over
EFI => Clover
Delete the config.plist and replace the config.plist
STEP 3 – Replace the DSDT
EFI=> Clover => ACPI => Patched
Copy and paste the DSDT over
I will be doing up a guide soon on how to create your very own DSDT if mine does not work perfectly for your case.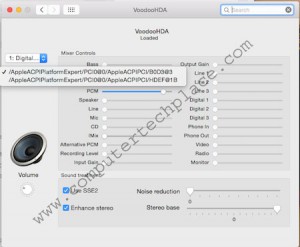 STEP 4 – Installing sound
Download the Voodoo 28.8 package and simply double click to install.
You might find the volume soft.  Go to Settings => and under the Voodoo Control panel, adjust the enhance Stereo.  You will also need to go to the Mac Sound controls and change the output to the laptop's speakers.
&nbsp
STEP 5 – Function Keys
Function Keys or features in this Hackintosh for Asus
1. FN F1 = Sleep or Hibernate , Space Bar to wake it
2. FN F4 = Jump to Launchpad , F4 again to search
3. Alt F5 = Voice Over
4, Menu Key + F5 or F6 = Brightness Controls
5. Menu Key + F7 = off the screen
6. Menu Key + F9 = Disable Touchpad
7. Menu Key + F10 = Mute
8. Menu Key or FN + F11 or F12 = Sound Volume
9. Right Alt + Left Win Key + ESC = Kill Tasks Win
10. Alt + C, Alt + V etc = Copy and paste
11. Alt + Click Cick Click. =select multiple files
12. Alt + Shift + 3 or 4 = Screenshot
13. 2 finger tap to scroll = adjust the touch pad scroll sensitivity at least once for it to work
14. 3 finger tap and move up = switch to dashboard or what you are doing
15. 3 finger tap and move down = choose between opened apps
16. 3 finger tap and move left = previous browser page or move back in finder
17. 3 finger tap and move right = forward browser page and move forward in finder
18. Hold the Alt key and tap 2 fingers on the touch pad and move to zoom (Enable in settings)
STEP 4  – Latest FakeSMC kext
You can install the FakeSMC kext file 6.08 which comes bundled with a lot of sensors.  Its more stable and saves more battery power.  Simply install Clover one more time and delete the FakeSMC kext in EFI => EFI => CLOVER => kexts=>10.10=
After which, copy over all the kexts in the FakeSMC 6.08 zip file that I have attached.
Download the HWM file which is hardware monitor app and run it whenever you want to see the temperatures.  Use the app only when necessary, the laptop seems to freeze if the app is running, the freeze is random.
You can use other FakeSMC versions to see which one works best.
Restart and see the magic.
Alternate Plist = Uses 1 CPU and only 1024 Meg for Integrated Graphic for maximum stability.  You can amend accordingly to your preference.  I have tried CPUs = 4 etc, it does freeze more often.  I am still trying more variations.  Currently cpus=1 seems like the best bet.  Even though if you use without it, you get cooler temps.
STEP 5 – Enable Reduce Transparency
Go to Settings => Accessibility and put a tick on that setting.  For the best stability you can get out there without the Hackintosh ever getting into a freeze.
STEP 6 – Get a laptop Cooler
And position it in a way where by the wind is blowing into the Zenbook's ventilation vents.
Bugs.
Do not set any of the screensaver auto switching of images.  The system will hang and freeze.  Use of screensaver seems ok.  But it is very stable without the use of screensaver totally.
You can use the KCPM utility to install any other Kexts that you find elsewhere that you think might work for your laptop.
Onboard Wifi is currently starting with a WIP mode by the community.  Keep your hopes high.
https://github.com/ammulder/AppleIntelWiFiMVM
Attached Files
►  303LN Kexts  ►  Config  ►  DSDT  ►  Audio